Announcing the 2017 106th Mardi Gras! Galveston Poster Contest & Umbrella Decorating Contest Winners
106th Mardi Gras! Galveston Poster Contest Winner
Micah Traje,  Student at the Art Institute of Houston
Micah Traje was born and raised in Houston, Texas. She is currently pursuing her bachelors degree in Graphic Design at the Art Institute of Houston.
Micah's artistic style focuses on minimalistic, yet impactful designs. Her set date to graduate is in December 2017.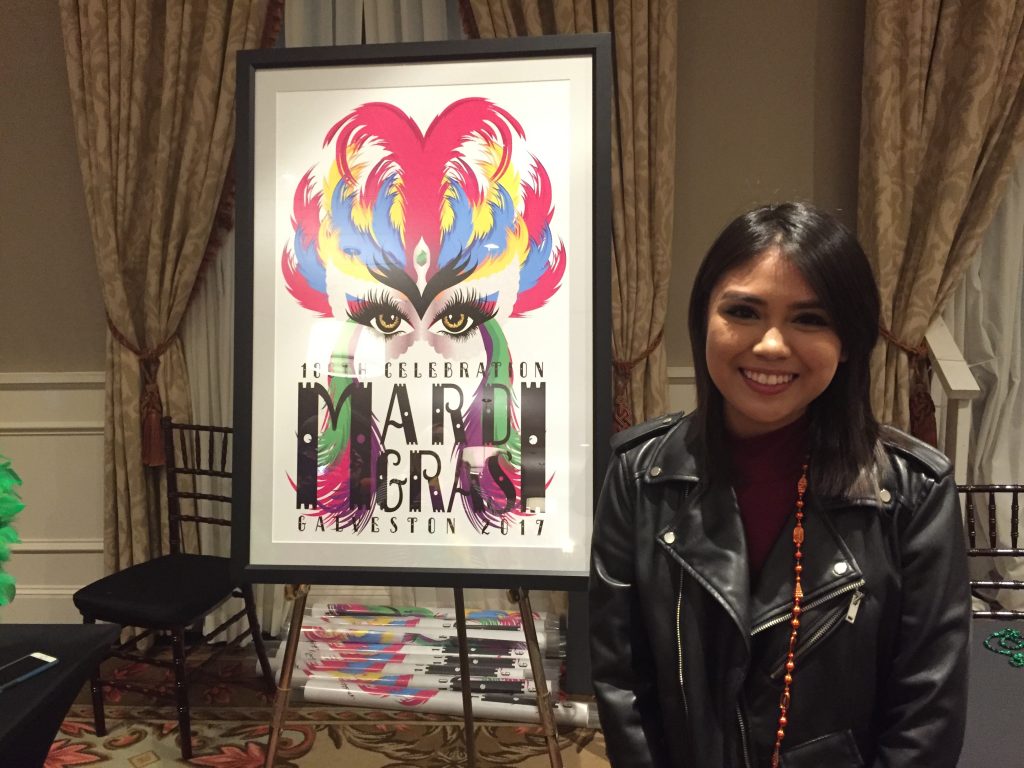 This beautiful poster will be available for purchase at the official Mardi Gras! Galveston merchandise booth during both weekends, Feb. 17-19 & Feb. 24-16!
Official Umbrella Decorating Contest Winner
Lucy Moreno is a Galveston Island resident and loyal supporter of the Funky Uptown Umbrella Brigade!
Lucy is member of the Mari's Krewe, in honor of a close friend.
See Lucy's winning umbrella and 100's more on Friday, Feb. 17th at the Funky Uptown Umbrella Brigade Parade sponsored by the Galveston County Daily News!